A positive approach to Opportunities for Improvement (OFIs)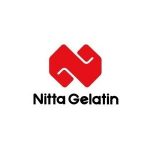 NVT QC auditors are very positive, professional and are domain experts, which helps them to go in depth during an audit. Nitta Gelatin has greatly benefited through opportunities of improvement (OFIs) established by the auditors and the management has always appreciated the OFIs which has helped the organization to improve the business and processes.
Nitta Gelatin has been audited by NVT Quality Certification for the following standards:
Nitta Gelatin for ISO 9001 since 2014
Gelatin Division for ISO 14001 since September 2014
Gelatin Division for OHSAS 18001 since March 2017
Ossein Division for OHSAS 18001 since December 2017
Dr. K.R. Chitra
Senior Manager-QA, NITTA Gelatin India Limited
Auditors take ownership of monitoring KPIs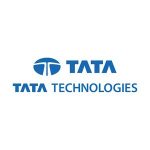 NVT QC has been our preferred choice because of competency and domain expertise of its auditors. NVT auditors are familiar with our operations. They approach each audit as partners and this approach has been highly appreciated by the auditees, process owners and top management.
Tata Technologies has greatly benefited through interactions with auditors and through opportunities of improvement established by each audit. The process approach followed by auditors has ensured in-depth audits and standardization of processes.
While Tata Technologies has KPIs that flow down from corporate goals, NVT QC auditors monitor them for efficiency and effectiveness. This ownership of monitoring the KPIs is a welcome characteristic.
ISO 9001 since 2008
AS 9100 since 2008
ISO 27001 since 2009
Ms. Swapna Kanade
Associate Manager – TQM, Tata Technology